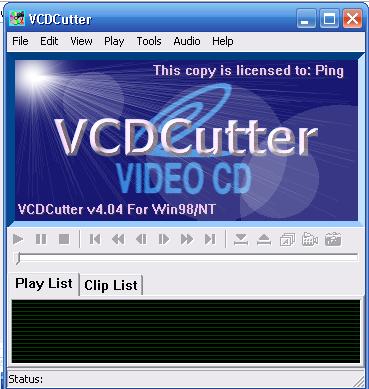 VCDCutter is a MPEG,VCD and Movie Player. This version can play MPG,VCD,orother movie files(such as MPG,DAT,AVI,MOV). Very friendly and menu drivenwith full featured control with movie file. VCDCutter can extract MPG,framefrom VCD or MPG file, cutting your favourite part or whole MPG file to diskwhen playing(now can extract system stream,or video,audio stream only).
Some features of VCDCutter:
. Cut mpg clips to disk, and save them as mpg (video&audio),m1v(video only),or mp3 (audio only) files. supported streams include:mpg system stream(MPG), video only stream(M1V), or audio onlystream(MP3).
. Divide big MPG stream in to multi-smaller parts.
. Split MPG system stream(mpg) into them component(m1v,mp3).
. Mplex mpeg video(m1v) and mpeg audio(mp3) into system stream(mpg).
. Converter: AVI => MPG.
. You can cut some clips, and then join them into one clip file.
[You must be registered and logged in to see this link.]
---
Permissions in this forum:
You
cannot
reply to topics in this forum